Posts for: December, 2014
By Andrew I. Pupkin, D.D.S., P.A.
December 16, 2014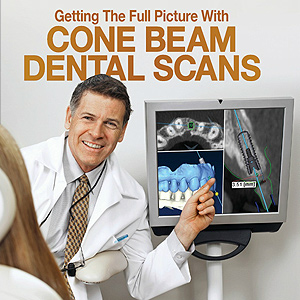 For decades, dental x-rays have helped us accurately diagnose and treat a wide array of dental diseases and conditions. But even with recent advances in digital imaging, the traditional x-ray does have one drawback: its two-dimensional view doesn't always provide the "big picture" that a three-dimensional viewpoint can provide.
But a new type of x-ray technology can do just that: known as cone beam computed tomography (CBCT), these machines record hundreds of digital images as a cone-shaped beam of x-ray energy is projected through a device that rotates around a person's head. A computer then assembles the images into a single three-dimensional image that can be manipulated on screen to view from various angles. Not only does this provide greater context and detail, it does so with no more radiation exposure than a standard 20-film digital full-mouth x-ray series.
While CBCT hasn't replaced the traditional x-ray, it's making its mark in a number of specialized areas of dentistry. The following are just a few of the ways CBCT is improving both accuracy and treatment outcomes.
Orthodontics. CBCT can provide a much more detailed view of the entire jaw; this can help us determine the best locations for realigning teeth safely and effectively.
Dental Implants. With a CBCT scan we can precisely locate nerve canals, sinuses and adjacent teeth before implant surgery to locate the best position for the implant.
TMD Treatment. To help develop the best treatment approach for alleviating the pain and dysfunction of temporo-mandibular joint disease (TMD), a CBCT scan can provide us detailed information on how the disease is affecting a patient's joints, teeth, sinuses and airway.
Impactions. An impacted tooth can exert damaging pressure against the roots of neighboring teeth. A CBCT scan allows us to observe the impacted tooth from various vantage points to determine the best treatment approach for neighboring teeth, nerve canals and sinuses.
If you would like more information on CBCT technology, please contact us or schedule an appointment for a consultation. You can also learn more about this topic by reading the Dear Doctor magazine article "Getting the Full Picture With Cone Beam Dental Scans."
By Andrew I. Pupkin, D.D.S., P.A.
December 01, 2014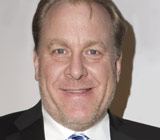 For years, even as tobacco use began to decline and disappear in most settings, professional baseball seemed one of the few exceptions. Now, the tide is finally turning. Recently, the legendary right-hand pitcher Curt Schilling revealed that he had been treated for oral cancer — and said that his chewing tobacco habit was to blame. "I'll go to my grave believing that was why I got [cancer]," Schilling told the Boston Globe.
Schilling isn't the only former player whose oral cancer is blamed on smokeless tobacco. Tony Gwynn, Hall of Famer and beloved coach, recently passed away from oral cancer at the age of 54. His death led to players pledging to give up the habit. But many still use "dip" or "snuff," thinking perhaps it's not so bad after all.
In fact, nothing could be further from the truth. With nicotine as its active ingredient, chewing tobacco can be just as addictive as cigarettes. Not only is nicotine addictive, it also increases heart rate and blood pressure, constricts the arteries, and affects the body in other ways. In addition to nicotine, chewing tobacco contains about 30 other chemicals known to cause cancer.
Tobacco use of any kind is a major risk factor for oral cancer. While it isn't as well-known as some other types of cancer, oral cancer can be just as deadly. About 43,000 people in the U.S. are diagnosed with it each year — and the 5-year survival rate is just 57%. One reason for the relatively low survival rate is that oral cancer isn't usually detected until it has reached a later stage, when it's much harder to treat.
What can you do to reduce your risk for oral cancer? Clearly, you should stop using tobacco products of any kind. Moderating your intake of alcohol, and eating more plant foods and less red meat can also have an impact. And don't forget to have regular dental checkups: cancer's warning signs can often be recognized in an oral examination — and early detection can boost survival rates to 80-90 percent.
How does Schilling feel about chewing tobacco now? "I lost my sense of smell, my taste buds for the most part. I had gum issues, they bled, all this other stuff," he told the Globe. "I wish I could go back and never have dipped. Not once."
If you have questions about oral cancer or cancer prevention, contact us or schedule an appointment for a consultation. You can learn more in the Dear Doctor magazine articles "Chewing Tobacco" and "Diet and Prevention of Oral Cancer."